August 17, 1945 – April 7, 2023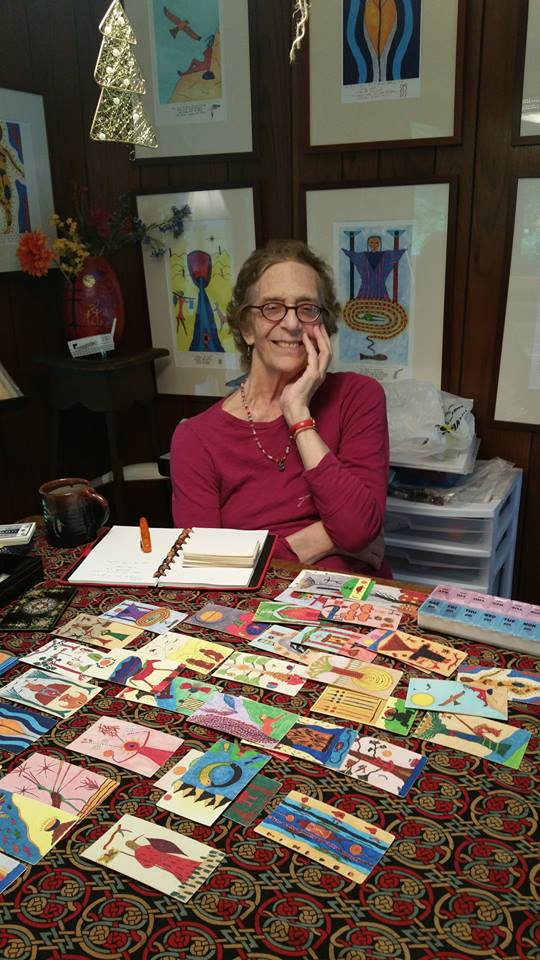 She said that Odysseus was as funny as Bugs Bunny and that Bugs Bunny cartoons were as profound as founding myths.
She knew where to find secret caves in Mount Parnassus, places where people still worship Pan, and she led tours through the ruins of Delphi.
She once walked into an auditorium with a single Hebrew letter written on the back of a napkin and used that as her notes for a keynote address.
She said the problem with the second amendment was a typo—a missing comma which had spurred centuries of debate.
She told jokes that can't be repeated.
She had a pen-pal who was a right-wing Christian, because she said he had things on his mind that she wanted to understand, and also, they both liked to collect pens. People don't need to agree, she said.
She was good at cards. Tarot of course, she was a master, but also poker.
She was a great letter writer, signing off with the words Art and Ardor, or just Love; the liquid blue ink of her fountain pen like art on the page.
She was excited to talk about ideas; in letters, on the phone, at the diner, in the café, at home, walking the dog, out on the street, in the classroom, at the bookstore.
She was competitive about hailing a cab.
She encouraged every manner of artistic expression and upheld the highest standards of ethics.
She liked word play. She liked that in English the word LIVE spelled backwards was EVIL.
She was a connoisseur of mystical experiences.
She translated the great detective story Oedipus Rex.
She was a skeptic who knew gods still walked the earth, and witches were real, and divination came in many forms.
She did not suffer fools but was interested in their archetypal position in the world, and the way they might amuse us.
She wrote all those books. The ones that won awards, and the ones that everyone read; the ones that no one remembers, the ones kids read at night with flashlights, the ones that changed the way you thought about time, or reality, or magic, or people, or weather, or bodies or life.
She did not care for authority of any kind.
She was smart and funny. The kind of funny that made people cry from laughing, made your belly ache, made you feel amazing.
She was a radical saint.
She was my friend and my mentor, a guide in life and literature. I loved her.
— Cara Hoffman