Cable Street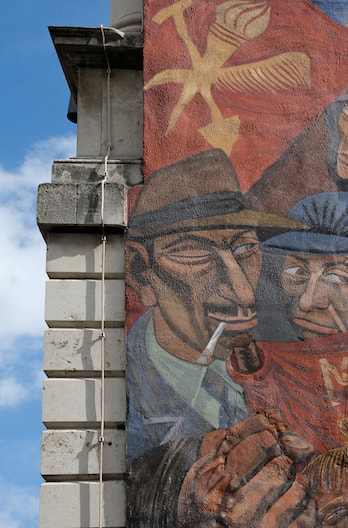 We are, first and foremost, an international, online journal fostering exchange among writers and readers of many languages. We post new issues three times a year: on or about May 1, Bastille Day, and Thanksgiving.
Our name reflects the essence of our journal: a festival of communication across nations and traditions, a chance to wander the byways of art from many hands and many lands.
Cable Street is a road in London's East End. It takes its name from the ships' cables once made there—cables that traveled the world on British fleets. A place enlivened, then and now, by the dozens of languages spoken by sailors, traders, and immigrants. A place where, in 1936, a coalition of antifascists took a stand against the British Union of Fascists, turning back the tide of repression and ethnocentric dominion.
Like our namesake thoroughfare, Cable Street embraces the human family in its multitude of cultures.
Please see Issue 1 for a Pocket Anthology of our editors riffing on the notion of cables and Cable Street.
* * *
Cable Street is a collaboration among editors Bronwyn Mills, Eric Darton, Hardy Griffin, Dana Delibovi, Chris Sawyer-Lauçanno, and Jan Schmidt. While the source of editorial comments could be any one of us, all other work is duly credited to the actual authors and translators.