(1946-2022)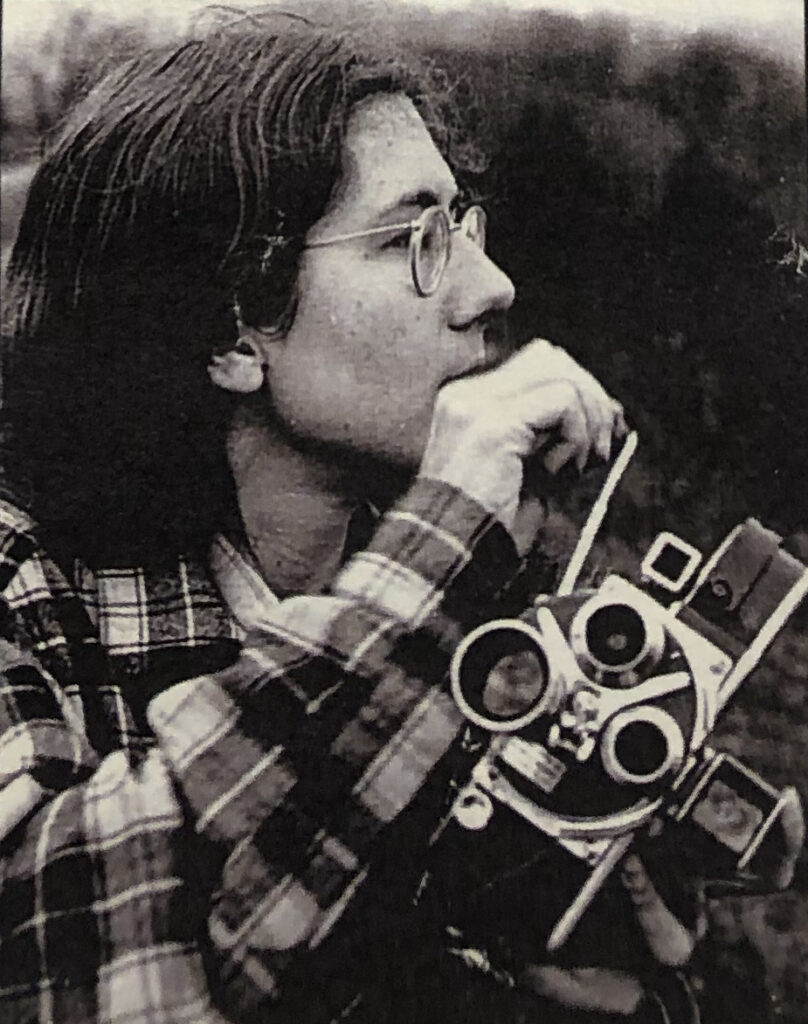 Documentary filmmaker Julia Reichert closed her Academy Award acceptance speech in March of 2020 with: "Working people have it harder and harder these days… things will be better when workers of the of the world unite." She, her partner Steve Bognar, and nephew Jeff Reichert had just won the Oscar for Best Documentary Feature, American Factory. Julia died December 1, 2022 after years of valiantly battling cancer while still making films, and coaching fellow and new film makers to keep making progressive media.
After delays due to Covid, two large celebrations of her life were held recently, one in April of this year at NYC's Lincoln Center and the other in her home town of Yellow Springs, Ohio, on the campus of Antioch College, her alma matter.
I met Julia in 1968, when I was a new student at Antioch College. Entering at the same time was Jim Klein, who became her boyfriend, husband of 20 years, collaborator on many of her films and father of their daughter, Lela.
Opposition to America's war of imperialist aggression in Vietnam, the civil rights struggle transitioning into the Black Liberation movement and an emerging modern women's movement, all on the upswing, called us all to action.
While I, along with many others, organized protests, Julia and Jim started to make films of protest. In 1971, Growing up Female, their documentary of five young women and girls, their socialization in American society, became an organizing tool for women's liberation in schools, colleges and communities around the world.
Their films, especially in those early days were produced with few resources, minimal equipment (early video and 16mm film) on no budget. I boast of my contribution to improving the quality of their work. I drove from Ohio to NYC in the dead of winter in 1972 and returned in a blizzard several days later towing their first true 16mm editing machine behind a borrowed car. It had been given or sold to them for a bargain price from Newsreel. Newsreel was a revolutionary filmmaking collective formed in 1967 that produced excellent documentaries with the expressed purpose of making "films and other propaganda in aiding the revolutionary movement." Julia went on to be an Academy Award-nominated director for, Union Maids (1977), Seeing Red: Stories of American Communists (1984), The Last Truck: Closing of a GM Plant (2010).
Julia made a number of films with both Jim and later with her second husband, Steve, as well as others. Their field of was of wide breadth of topics, from those I've already mentioned to stories of people dealing with addiction, cancer, and, on a lighter note creativity. The Museum of Modern Art celebrated her in a 2019 exhibit: Julia Reichert 50 Years in Film.
Julia was one of the founders of New Day Films, which had helped fledging filmmakers and collectives produce and distribute films that contribute to our humanity since 1971. I will miss her as do all her family and friends. But she has left us her films and an organization that will continue to support film artists who question all that is not right. I urge you to check out her films which are available thru many different outlets. The world is a better place because of her.
— Erik Larsen