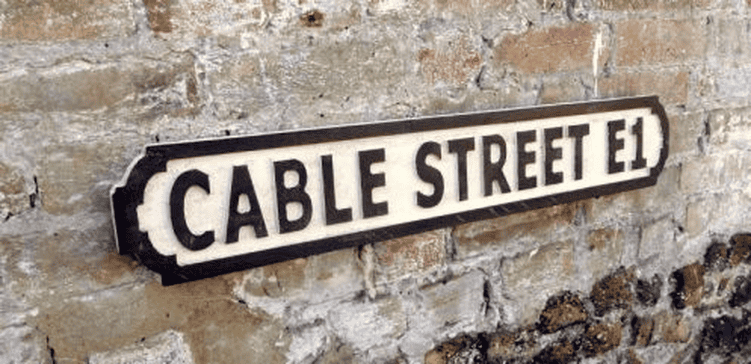 Six editors, six lyric essays on our new name
To change a name isn't to change an identity. It's to reflect that identity better. Think Lew Alcindor to Kareem Abdul Jabbar. Think Mount McKinley to Denali.

So it is with Cable Street. We wanted a name that mirrors what our journal has always been: a festival of communication across the nations and traditions, a chance to wander the byways of art from many hands and many lands.

We found what we sought in Cable Street. A London street that takes its name from ships' cables that were made by twisting ropes along the street's length—cables that traveled the world on British fleets. A place enlivened, past and present, by words in the dozens of languages spoken by seafarers, traders, and immigrants. The site where, in 1936, a coalition of antifascists took a stand against the British Union of Fascists, turning back the tide of repression, embracing the human family in its multitude of cultures.

In this Pocket Anthology, we six editors have riffed on Cable Street in lyric essays. We welcome you to meander the way with us.
—Dana Delibovi for The Editors