Editor's Note
Another great jazz musician passed this year. Ahmad Jamal, died at age 92 on April 16, 2023. Born on July 2, 1930, Jamal was a jazz pianist, composer, arranger, influencer of other important jazz figures including Miles Davis, Ahmad Jamal had such a light, sure touch with the piano one could say the phrase "tickled the ivories" was made for him.
His daughter, Doctor Sumayah Jamal is a friend. Before her father Ahmad Jamal passed, she wrote him a letter. Cable Street is pleased to publish it here.
—Jan Schmidt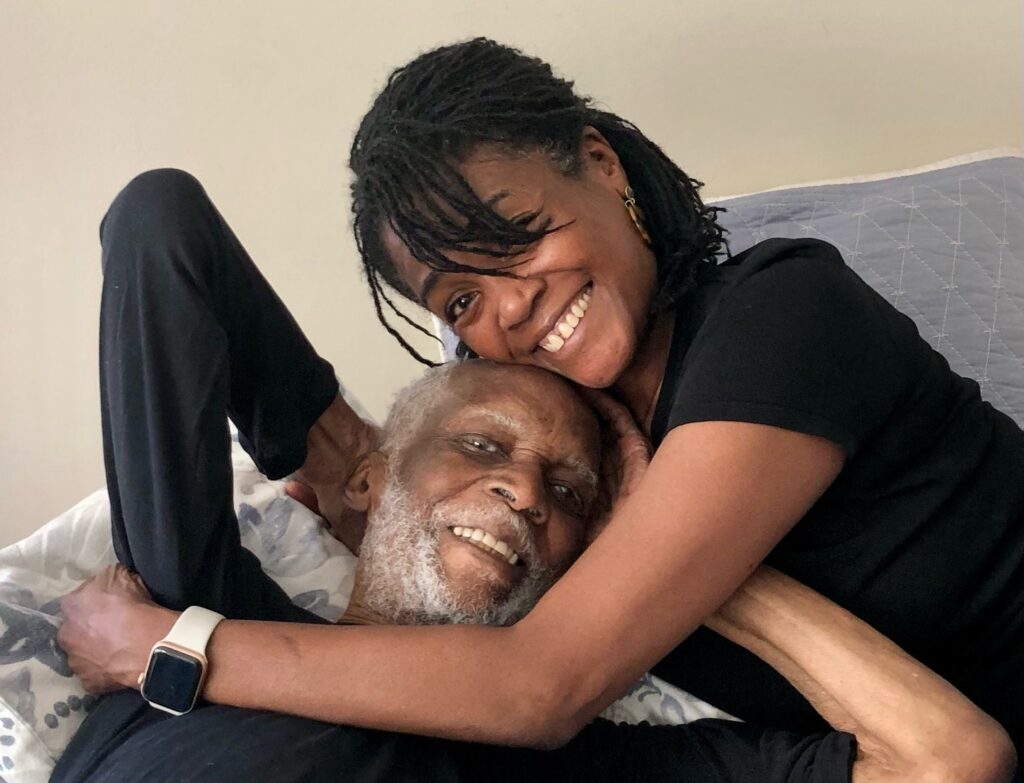 From Sumayah Jamal
Yesterday, April 16, I lost my father and best friend, Ahmad Jamal. He was 92. His oncologist told me a year ago that he would not survive the summer. I wrote my father this letter last year to thank him for everything he gave to me during his amazing life. I thought he only had a month or two left to live at the time of its writing but being the stubborn fellow that he was, he lasted for almost another year. The letter made my father very happy; he called it his "treasure."
I prayed every day for the last year that I would be with my father when he passed away. I was holding his hand when he departed. My prayers were answered.
May you Rest in Peace Dad.
June 9, 2022
Dear Dad,
I know you have reflected often on the things you think you did wrong as a parent. I am writing this letter to you to talk about all the things you did that were right.
First, I want to thank you for visiting me every day in the hospital where I was kept in an incubator for the first few weeks of my life because I was too little to come home. Back then they didn't let the parents hold the premature babies like they do now. But you came every day anyway and watched me through the glass window of the nursery. Although we had no physical contact, I am sure that I sensed your loving presence and did not feel alone.
I thank you for inspiring me to learn from an early age. I remember you and Mom playing scrabble. I wanted to play with you so badly, but did not know how to read or write. I walked around for days with a pencil and paper and copied every word I saw. Once the page was filled, I asked to play with you, confident that my list would allow me to join in the fun. But I never got the letters I needed to make the words I had written down. Nevertheless, by the time I got to kindergarten, I was reading at the second-grade level.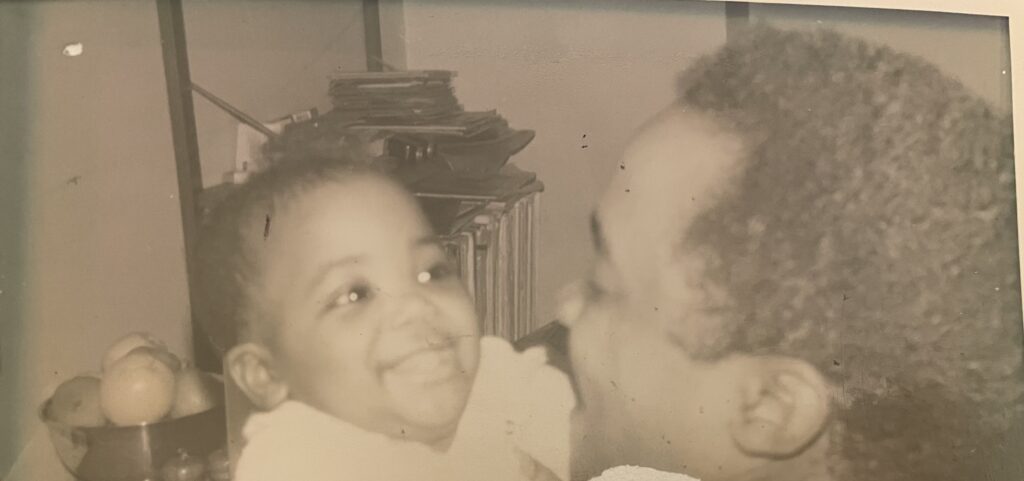 I want to thank you for making sure I got a good education. You sent me to a respected private school and it was a given in our household that I would attend college, even though neither you nor Mom had attended college yourselves. My education is a precious gift that no one can ever take away from me and that opened doors of opportunity that were not available for the earlier generations of our lineage.
I want to thank you and Mom for taking such special care to give me a strong, cultural identity and pride in being African-American. I was born during a very scary time for African-Americans in this country. You and Mom went out of your way to find me dolls to play with that looked like me. You found coloring books and children's books with characters that looked like me. I remember books about Frederick Douglass, Harold and the Purple Crayon, The Snowy Day and books illustrated by Romare Bearden. I was not allowed to watch The Little Rascals or any other show that promoted negative stereotypes about African-Americans. I came home once from nursery school with a drawing I had made of the children in my class. There was a sea of pink faces and one brown face. I told Mom that I wish there was one pink face and many brown faces. You and Mom then made a decision to send me to an international school with many different kinds of children so I wouldn't feel so different anymore. This gave me from early on, a sense that I was part of a global community. Yet another priceless gift.
When we moved from Manhattan to Westchester in the early 1970s, they were just beginning to integrate the school system. The African-American children were being met with hatred and the threat of physical violence. You and Mom did not want that for me. You decided to keep me in school in Manhattan, requiring that Mom, drive to the city twice daily in rush-hour traffic to drop me off and pick me up. You made that sacrifice in order to spare me from experiencing racism during my formative years and internalizing the external hatred and transmuting it to self-hatred. Yet another priceless gift.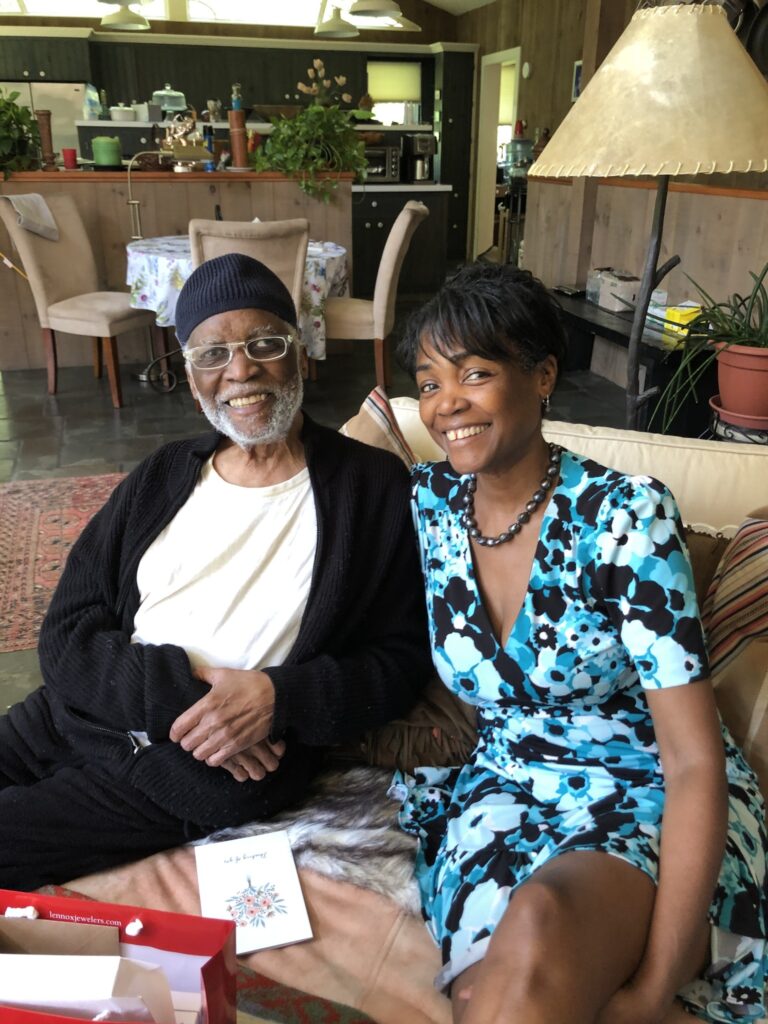 You taught me about standing up for what you believe and having the courage to be different. You were the first African-American public figure to reject the name given to our family by those who owned us as property. You chose a new name that better reflected the ancestry and culture that was stripped from us when we were brought here against our will. You also began your scholarly studies of the religion of your choosing, Islam, which better reflected the religion of our ancestors, the first of whom arrived on these shores from Senegal in 1706. Your righteous decision cost you a lot. It hurt your career and was frowned upon and not understood by Caucasians and African-Americans alike. Your courage and strength of conviction paved the way for the Malcolm's, and the Mohammed Ali's and many others who came after you. You were the first Jamal in the African-American community. It is now one of the most common names in our community and few, if any of the modern day Jamals have any idea of the sacrifice behind the privilege of carrying that name, a privilege that they take for granted.
Your scholarly approach and devotion to your faith garnered you the label of "mystic" as a young man. I watched you as a child, and your spiritual quest informed my own spiritual quest, which has also been scholarly and deep. Although the outer form of our respective beliefs is different, we both believe that constant contact with and submission before the Creator is the most important part of our lives.
You gave me my love of music. As far as I am concerned, music is the highest form of expression of which humans are capable and your music channels an aspect of the creative forces that is very unique to you as a creative conduit. I remember being a child in night clubs dressed in my footy pajamas and falling asleep in the leather booths. The smell of leather permeated with cigarette smoke and liquor-soaked sawdust on the club floor is imprinted in my memory as the "night club smell," which I actually liked back then. Music was everything to me when I was little. You gave me a portable suitcase record player that was my pride and joy. I'd listen to vinyl for hours on end. I was so proud of my famous dad, and entertained the thought of also being a musician like you.
My first concert was so important to me that I refused to go on a cruise with you and Mom because I would've missed the concert. After the concert, however, I became so homesick for you and Mom that I asked Arif Mardin, at whose home I was staying at the time, if he could hire a helicopter to fly me to the cruise ship you were on. When he said no, I burst into tears. I was wearing a mood ring, which was very trendy at the time. I looked at it, and it had turned jet black, a sign of deep despair. That depressed me even more. I cried myself to sleep.
Thank you for teaching me to drive with the patience that only a father can show a daughter. I remember you saying to me when you were teaching me to parallel park "OK. You only took eight maneuvers that time" and you gave me a round of applause. I felt special and accomplished. "Let's see if we can get it down to three or four moves the next time," you said with a glint in your eye. You didn't get upset when I scraped your car backing out of the garage. After that you rented a car for me to practice on. I remember you driving me to my driving test somewhere near the Canadian border and getting me there on time against all odds after a commercial jet made an emergency landing on the highway we were on. This created the worst traffic jam known to mankind. I remember almost flunking the test once we got there.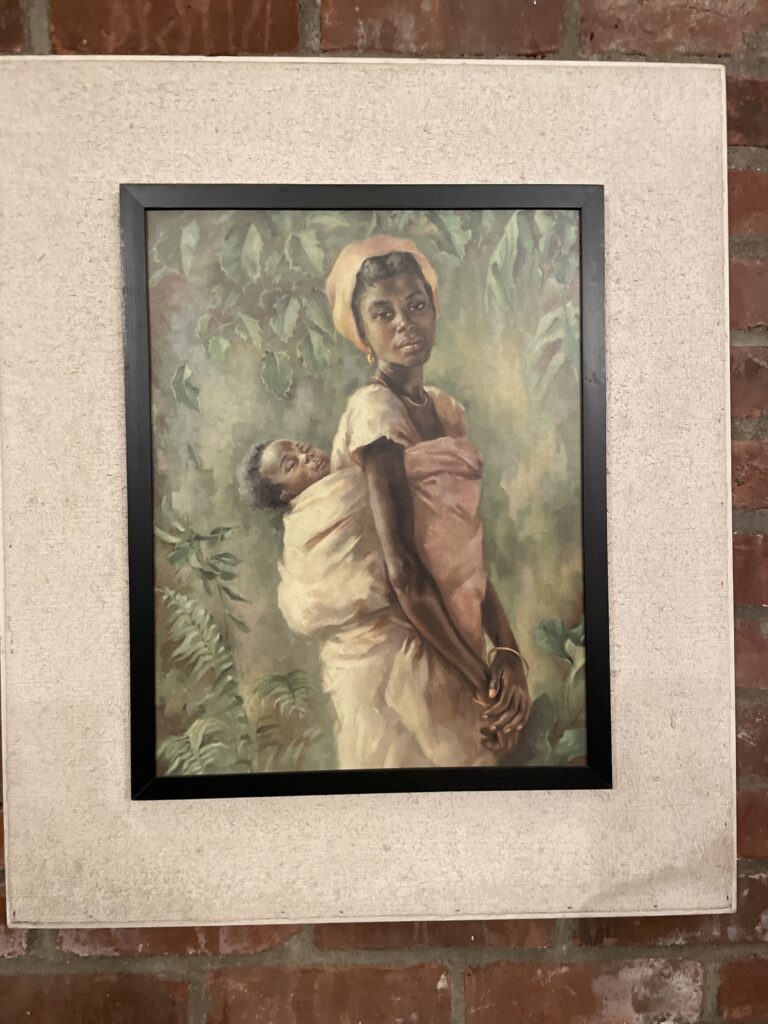 It is from you that I got my entrepreneurial spirit. While many are aware of your musical accomplishments, few know that you were also an entrepreneur. You opened one of the first Middle Eastern restaurants in the country, you had your own record label. You had one of the first African-American greeting card businesses. The artwork on the cards was stunning, elegant and sophisticated. You are a visionary and a big picture person. Visionaries need the support of those who can execute upon their vision. It is rare for anyone to be able to both dream and execute the dream fully. In a different world, a different time, your dreams could've been realized more easily. But you were in your heyday at a time when someone who looked like you faced many obstacles. You were a musical genius in a Jim Crow era, a time when you weren't allowed to use the facilities in the concert halls you filled a capacity. Going on the road and not being served at restaurants, not being able to stop in certain towns to get gas because it was too dangerous.
A flower growing in the dark.
I am so sorry for all of the hardships and indignities you suffered, both as a child and beyond. You deserve the waterfalls, sunlight, irises, orchids and forsythia in your life now.
I want to thank you for believing in me and coming to my aid when my company was in its early stages and we were strapped for cash. Your contributions paid for the synthesis of a novel drug that is now being used to help patients who don't respond to cancer treatments. If we succeed, it is because of you. I truly stand on the shoulders of a giant.
I respect you immensely for your accountability. You not only admit when you are wrong, but you make a living amends and take meaningful corrective action. This takes courage and humility that very few have. I thank you for all of the beautiful birthday bouquets, Amazon cards, spa gift cards, our unforgettable trips to Switzerland, France, Tokyo, Holland, Turkey.
I thank you for looking for Moe, my cat, in the middle of the night in the East Village when I lost her.
You are my best friend and confidant. You are the person I go to with everything. It has been a very difficult last few years for me and you have been my rock. I would never have made it without you. I have a tendency to second-guess myself, and you always say "give yourself the benefit of the doubt." Who will remind me of that when you leave me?
I want you to know how very deeply I love you and how much I appreciate everything you've done for me and everything that you are. I am grateful and blessed to have you as a father.
No matter where you are you will be in my heart and my heart will still speak to you every day, sharing my defeats, my victories, and many things mundane. And I know that no matter where you are, you'll be watching over me, just like you were at the very beginning of my life on this Earth
As-salamu alaykum, my dear father.
_______________________________________
A tiny sampling of links to Ahmad Jamal music:
Ahmad Jamal – Poinciana – LIVE HD ZYCOPOLIS TV https://www.youtube.com/watch?v=cytUz9KkK9M
Ahmad Jamal – "Marseille (feat. Abd Al Malik)" [Official Music Video] https://www.youtube.com/watch?v=NmSJYD88wVw
AHMAD JAMAL, Trio "Darn That Dream" 1959 https://www.youtube.com/watch?v=oA9GhIyP_zI
Or go directly to the Official Website on youtube https://www.youtube.com/channel/UCo7nZkespt10yaW2-U3vAKQ